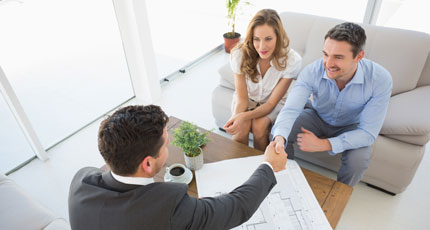 Terms and Conditions:
Laurier Homes Terms and Conditions are intended to inform you of our rights with regards to the use of any information found on our website. By using this web site you signify your acceptance of the Terms and Conditions listed.
Laurier Homes reserves the right to change alter or add to these terms and conditions with out notice.

The following is a list of items that are covered in this document:
DISCLAIMER WEBSITE ACCURACY:
Laurier Homes strives for accuracy in all possible situations, however we cannot guarantee that all material (text, graphics, illustrations, links, etc.,) on our website will be current, complete, or void of any mistakes. We encourage you to use our website for informational purposes only, and in all instances talk with a Laurier Homes representative, such as sales staff, customer service staff etc., to verify any information or answer any of your questions or concerns.
GENERAL TERMS:
All visitors to the Laurier Homes website are subject to the following:
• All content on the website are strictly the property of Laurier Homes. We reserve all rights on all text and images, illustrations and content found on this website.
• Visitors may use content on the website solely for informative purposes only.
With respect to all content on the Laurier Homes Web Site, the following is strictly forbidden;
• Copying / Mirroring any information or ideas found on the website.
• Using any of the information to commit unlawful acts.
• Except with written permission from Laurier Homes, you will not create links from any web site or web page to any page within www.laurierhomes.com
NO LIABILITY:
Laurier Homes is not liable for any inconvenience that may result due to changes:
All materials are subject to change without notice. All dimensions, sizes on plans and specifications are approximate. Price does not include elevation and /or Lot premiums.
Specifications, dimensions, plans, elevations, prices, terms, conditions, subdivision configurations and all other information contained on this website and in marketing materials are subject to change without notice, and are subject to construction variances and municipal guidelines.
All illustrations are artist concepts and may not reflect the actual colour scheme and/or detail or landscaping shown.
In the event of any disagreement or inconsistency between the information on this website and the information available at the sales office, the information at the sales office will prevail. E. & O. E.
All products and services are provided subject to applicable taxes and accompanying terms and conditions.
Links from or to web sites outside the Laurier Homes web site are meant for convenience only. Linking to any other site is at your sole risk and Laurier Homes will not be responsible or liable for any damages in connection with linking.
This web site will be governed by and in accordance with the laws of the Province of Ontario and the laws of Canada applicable therein, without giving effect to any principles of conflicts of laws.